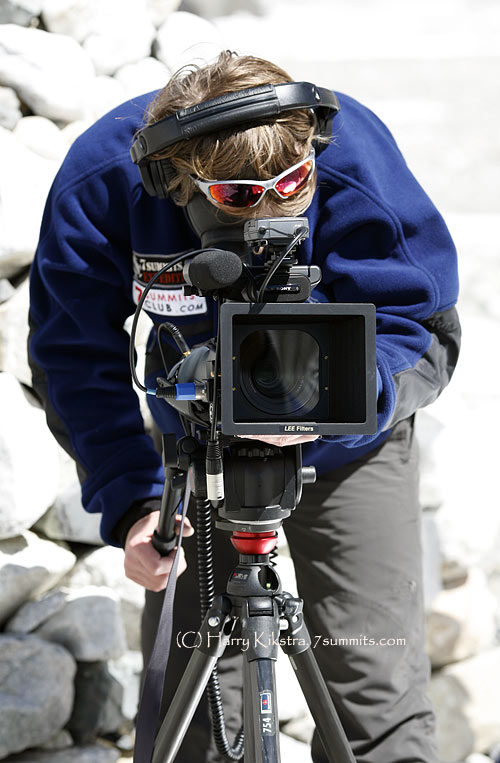 Tip of the Day: Use headphones while recording
Headphones plugged directly into your video camera will allow you to know the sound that is being recorded. This allows you to be able to know if something goes wrong (the mike becoming unplugged, being switched off, batteries going flat, noises interfering with the audio, etc.).
Headphones allow you to monitor the wireless mic placement on the hunter, to be able to determine in the correct amount of sound is being recorded.
You need to break the habit of watching the meters because they will not show you everything!
There's nothing worse then spending all day out in the woods getting that perfect shot, only to find out that the audio was never recorded! Keep Headphones with you at all time!
Some featured headphones:
Sennheiser HD-280 Porfessional
The HD 280 Pro is Sennheiser's most significant closed, circumaural headphone to be introduced in years. Designed to exceed the demands of the professional environment, the HD 280 Pro boasts extremely robust construction combined with extensive features that meet the requirements of today's most demanding applications. The unique collapsible design, combined with swiveling ear cups, offers maximum flexibility in any application.
Closed, dynamic stereo headphones

Accurate, linear sound reproduction for critical monitoring applications

Optimum impedance ensures universal compatability

Space saving design features collapsible, rotating earcups

Up to 32 dB of ambient noise attenuation

Neodymium magnets for high maximum SPL

Single-sided, coiled cable with 3.5 mm mini jack with locking 1/4" adapter

Very comfortable, even if used for long periods of time

Rugged construction with user-replaceable parts

2 year warranty
Stealth meets function with ATH-PRO5 MS Camouflage closed-back dynamic stereo monitor headphones. 40 mm drivers with neodymium magnet systems and CCAW voice coils deliver outstanding sound quality. A coiled cable at the left earpiece terminates to a mini-plug with included 1/4" adapter.
Features:
Rotating earpieces with camouflage housing

40 mm neodymium drivers with copper clad aluminum wire voice coils

Coiled cable with left-side entry

Gold-plated 1/8" stereo connector with 1/4" adapter